Robotics, mainly service robotics, has long been the subject of science fiction, with protocol droids designed to serve human beings like C-3PO from "Star Wars", military robots like Johnny 5 from "Short Circuit", robot cleaners like Wall-E, or maids like Rosie from "The Jetsons". The service robotics is finally stepping out of science fiction and into service, in our homes for personal use like vacuum robots led by iRobot "Roomba". And for professional use on multitude of application areas such as cleaning robot for public places, delivery robot in offices or hospitals, rehabilitation robot and surgery robot in hospitals, assistant robot.
What is the difference between service robots and industrial robots?
The International Federation of Robotics (IFR) defines service robotics as "a robot that performs useful tasks for humans or equipment excluding industrial automation application". While in general, industrial robots refer as robot arms used in manufacturing and service robots tend to be smaller and mobile, the definition has been dependent on the end application of the robot. Furthermore, contrary to their industrial counterparts, service robots do not have to be fully automatic or autonomous. In many cases these machines may even assist a human user or be tele-operated.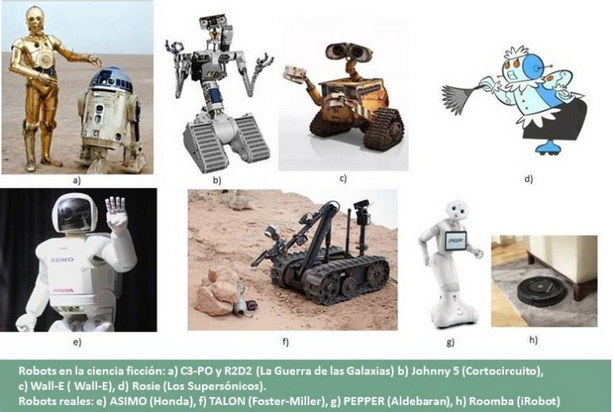 Market Data
Since 2010, IFR has split their report into two sections, one for industrial robotics and one for service robotics. Until now, industrial robotics has been the dominant sector for robots, particularly in the automotive industry and consumer electronics. The industrial robotics sector is worth more than 29 billion euros in sales, software and service, even though there are only 1.5 million industrial robots in the world (compared to more than 10 million Roombas)! There has been steady growth in industrial robotics for the last five years and this trend shows no signs of slowing.
The IFR has tracked overall annual growth at around 11.5% so far, and projects more than 20% annual growth to come in the service robotics industry. But some niche areas have already demonstrated growth of between 150% (mobile platforms) and 650% (assistive technology) in the last year. The primary market areas for service robots so far have been in defence, field (agriculture and inspection), logistics and health/medical applications.
One of the new categories to emerge in the last year is the humanoid helper, kiosk robot or retail assistant.
Leading Countries
The largest industrial robot manufacturing country is Japan with giants such as Fanuc, Yaskawa – Motoman, Kawasaki, OTC Daihen and others. Europe also has important players, mainly with ABB, Kuka and Universal Robots. In the US, there is Adept and others that are not as dominant in the market.
With respect to service robotics, the situation is the opposite, with the US clearly leading the way. The US approach is not to build humanoid robots but rather robots dedicated to one application. Robotic industry clusters have formed around MIT, Stanford and Carnegie Mellon universities of which many start-ups have formed from these institutions. In fact, IFR analyses also reveal that of all the enterprises engaged in the service robot market 15 percent are start-ups.
Europe's Position in Robotics
According to SPARC (partnership for robotics in Europe), Europe starts from a strong position in robotics, having a 32% of current world markets. Industrial robotics has around one third of the world market, while in the smaller professional service robot market European manufacturers produce 63% of the non-military robots. The European position in the domestic and service robot market represents a market share of 14% and, due to its current size, this is also a much smaller area of economic activity in Europe than the other two areas.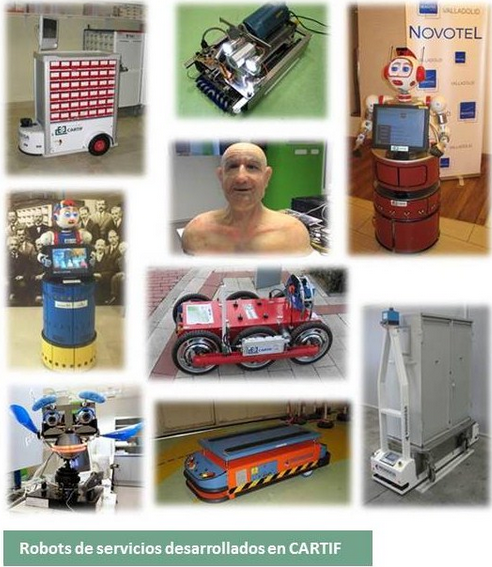 The European Commission submits Robotics in Europe is a rapidly developing field, with a high potential for supporting growth, creating jobs and solving societal challenges. Service robotics is also bringing unique solutions to key societal challenges from health and ageing society to environmental issues. The goal is to actively shape future developments in this area and enable our businesses and citizens to capture the resulting benefits.
CARTIF and Service Robotics
CARTIF has broad experience in the development of applied research projects in service robotics developing several different mobile robots with different degrees of autonomy. Some of these robots include teleoperated platform for pipe inspection, water reservoir cleaning and maintenance to more complex autonomous robots such as a museum tour guide, a robotic bellboy, a mechatronic head with realistic appearance and an all-terrain robot for assisting emergency squads on different situations.

Latest posts by Roberto Pinillos Herrero
(see all)