The main interest of this event "Robocup" is the advances in development of service robots, whose goal is to help humans in their daily life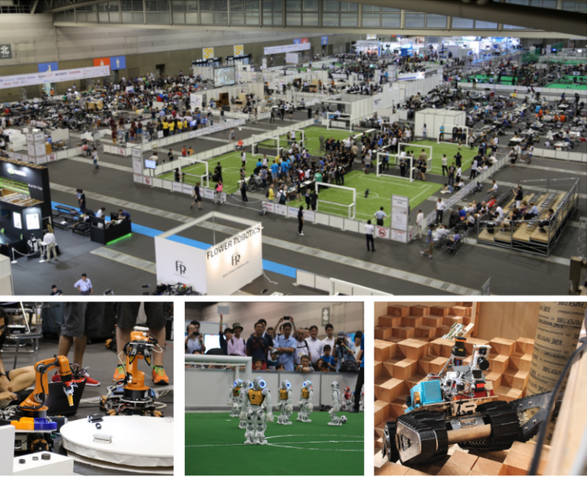 At the end of July it took place in Nagoya Japan RoboCup 2017, and for the first time, I had the great opportunity to participate in this competition which brings together roboticists from around the world. Currently, RoboCup is the world's largest robotic competition (this year participated almost 500 teams from 50 different countries), looking at a proud history of 20 years, starting from one league of football-playing robots, to now also cover many application areas of robots, such as rescue, logistics, and also service robots in people's homes (RoboCup@Home).
As part of the SQPReL team, a very international team integrated by members of the L-CAS (University of Lincoln) and the LabRoCoCo (University of Rome "Sapienza"), I participated in the RoboCup at Home league. In that league the robots must be able to perform different housework in order to try to help humans in their daily life. Maybe one day in the future, most of the population will have one of these kinds of robots at home.
After 6 days of hard work in Nagoya added to the previous 2 months of preparation, the team was very proud to have achieved a good 3rd place in the RoboCup@Home Social Standard Platform League.
Nice but, what is actually the Robocup and what is it for?
RoboCup born as an international joint project to promote AI, robotics, and related fields. An attempt to foster AI and intelligent robotics research by providing standard problems. One of the effective ways to promote science and engineering research is to set challenging goals and these kind of competitions promote to compare developments and collaboration between the research community. Focusing on the RoboCup@Home, this league aims to develop service and assistive robots with high relevance for future domestic applications.
And when is the future? Are there no robots able to perform these tasks yet?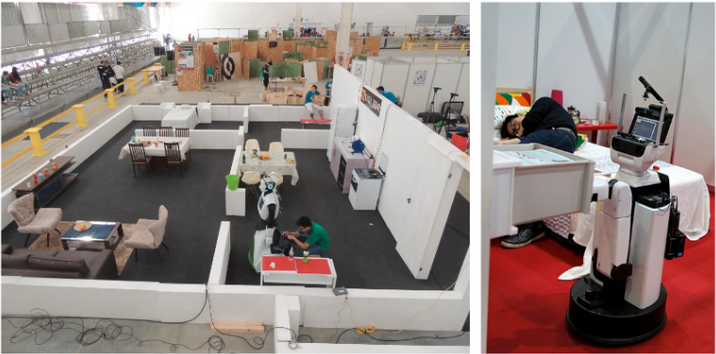 These kinds of robots have had a major presence in research centers in the recent years, such as Sacarino, the robot designed by CARTIF. However, there are few applications where robots are part of our daily life activities due to the difficulty to evaluate service robot applications and to obtain feedback mechanisms aimed at improving the general performance of the robot. Benchmarking in robotics has emerged as a solution to evaluate the performance of robotic systems in a reproducible way and to allow comparison between different research approaches, and here is where appears RoboCup@Home providing benchmarking through scientific competitions.
RoboCup@Home use a set of benchmark tests to evaluate the robot abilities and performance in a realistic non-standardized home environment setting (it changes every year and is not known until the day before the competition). Focus lies on the following domains:
Navigation: path-planning and safely navigating avoiding (dynamic) obstacles.
Mapping: building a representation of a partially known or environment.
Person Recognition: detecting and recognizing a person.
Person Tracking: tracking the position of a person over time.
Object Recognition: detecting and recognizing objects in the environment.
Object Manipulation: the ability of grasping, moving or placing an object.
Speech Recognition: recognizing and interpreting spoken user commands.
Gesture Recognition: recognizing and interpreting human gestures.
Cognition: understanding and reasoning about the environment.
How are those ability evaluated?
The competition is organized in several tasks (host a cocktail party, act as a waiter in a restaurant, follow verbal commands given by a human) that must be accomplished by the robots autonomously. These tasks are integrated tests, thus each test comprises a set of functionalities that must be properly integrated to achieve good performance. However, the scoring system allows for giving partial credit if only a part of the test is achieved.
In a future post I will explain more in detail the tasks that were carried out this year during the competition and our team's experiences.

Latest posts by Roberto Pinillos Herrero
(see all)