Six more aspects to know everything about Energy Performance Certificates
Even though at first sight Energy Performance Certificates required nowadays when selling or renting a property might seem a burden for the owner; they are a huge source of information for the future property tenant or buyer. When choosing a new residence or premise for rent or sale, its price, location or size should not only be what matters to us, but we should worry as well about its energy demand and, thus, the expense that it will generate in the future. If those topics matter to us when we buy a car or an electrical appliance, why shouldn't they matter to us as well when talking about real state with a much higher repercussion?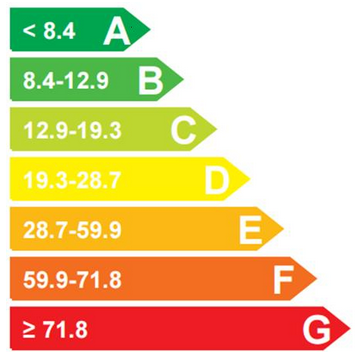 The Energy Performance Certificate is a report written by an accredited person, which entails a global rating of our property based on the carbon dioxide emissions that we are producing through heating, domestic hot water, cooling and lighting. Moreover, it also provides us with the energy demand coming from heating and cooling and primary energy consumption. At the end of the certificate a series of recommendations are offered to us in order to improve our rating and, therefore, save in our invoices.
What does the energy rating mean?
The rating obtained is organised in a scale that ranges from A (most efficient) to G (less efficient), which depends on our CO2 emissions. This scale is not proportional and, for example, the difference between an A and B rating is much lower than the one existing between an E and an F, as it can be seen in the picture.
An accredited person will visit the property and will gather information regarding windows, building envelope, energy systems, and hot water production system and, in case of business premises, information related to lighting. The data is introduced in a tool validated by the State (CEX, CE3X, HULC or CERMA in the case of Spain), where the certificate will be issued. Moreover, this certificate should include at least two recommendations about how to reduce energy.
What are the recommendations about how to reduce energy?
The energy certificate tool asks to introduce recommendations which can be classified into four categories: insulation, windows, thermal bridges and building systems. The accredited person will have to value, after having covered the previous steps, which are the best recommendations to offer in each case. This means carrying out an energy audit of our property, which provides us with highly valuable information to be able to implement an energy retrofit.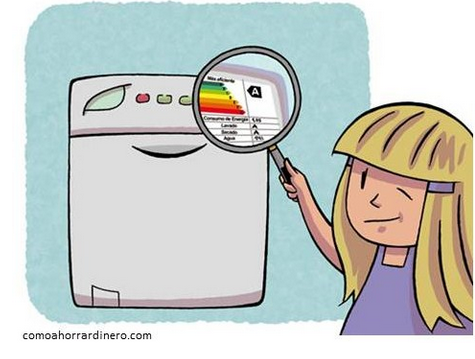 Energy certificates can be done both for the complete building, as well as for individual business premises or dwellings. For buildings built less than 50 years ago it is not mandatory to issue a certificate at building level (except regional or local specification), therefore it is common practice that the owner requests this certificate whenever he or she has to rent or sell their property. However, it is worth noting that issuing the certificate at building level is less expensive than the individual ones.
If our building is more than 50 years old or we want to apply for a grant we will be asked to carry out the IEE (in Spanish – Informe de Evaluación del Edificio – a building assessment report) which specifies the conservation state of the building, the accordance to the accessibility regulation and its energy efficiency rating at building level. Certification at building level is compulsory either way for new buildings.

Latest posts by Gema Hernández
(see all)