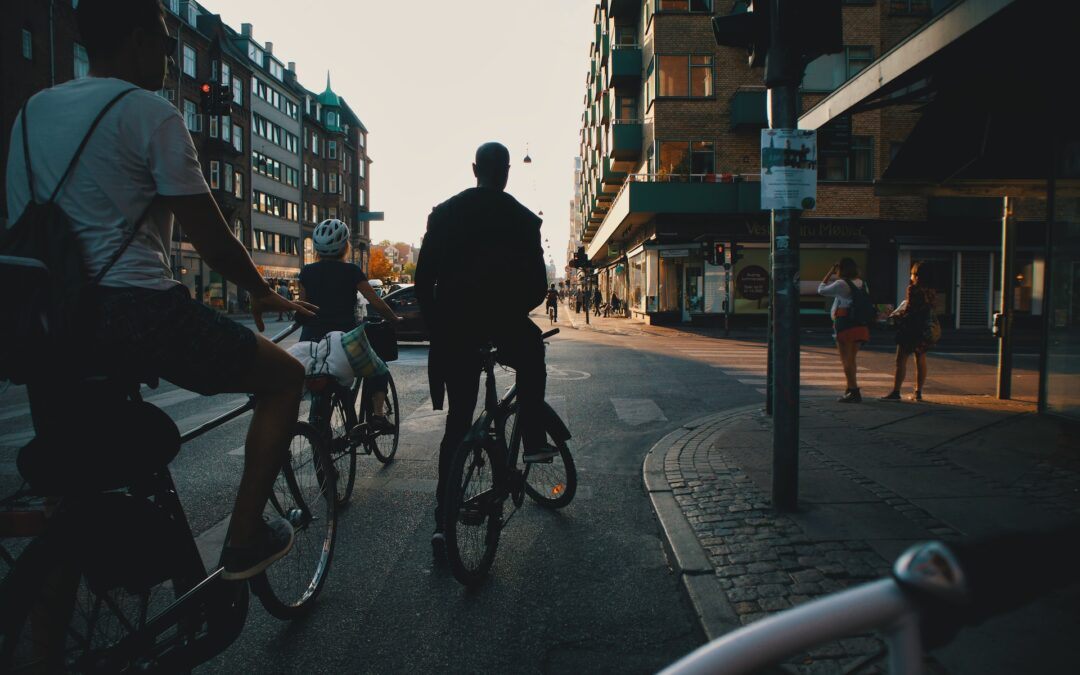 When we think of decarbonisation, the type of activity that comes to mind first and foremost is the implementation of large wind farms or solar farms that generate large amounts of clean energy. Or the much-needed refurbishment of buildings, which would drastically reduce overall energy demand due to our energy deficient building stock. However, in urban environments, another of the main sectors that generates emissions and where action can also be taken is mobility. Although depending on the source and the way emissions are accounted for the value may differ, it is estimated that between 25% and 35% of CO2 emissions in a city are due to mobility-related aspects.
The city where most of us who work at CARTIF technology centre live, Valladolid, is one of the cities participating in the European Mission on Climate Neutral and Smart Cities (Mission of Cities) promoted by the European Comission. Valladolid is one of the 112 cities from all over Europe and several associated states that were selected by the European Commission. In Spain, it is joined by Madrid, Barcelona, Valencia, Seville, Zaragoza and Vitoria. In accordance with the objectives of the cities mission, these 112 cities have voluntarily committed to becoming climate neutral by 2030. This is 20 ahead of the climate neutrality target set globally for the entire European continent in 2050. This requires encouraging the implementation of sustainable solutions and advanced technologies, also in areas such as sustainable mobility.
However, cities cannot walk this path of decarbonisation alone. This is why they are seeking the complicity not only of citizens to act individually, but also of companies to implement actions that will have a greater impact. At this point it is necessary to remember that climate neutrality is achieved by combining two type of actions: those that directly reduce emissions and those that capture those emissions and either regenerate the oxygen we need to live or use the CO2 as raw material in production processes. Both types of actions are necessary. It is their optimal combination that will achieve neutrality.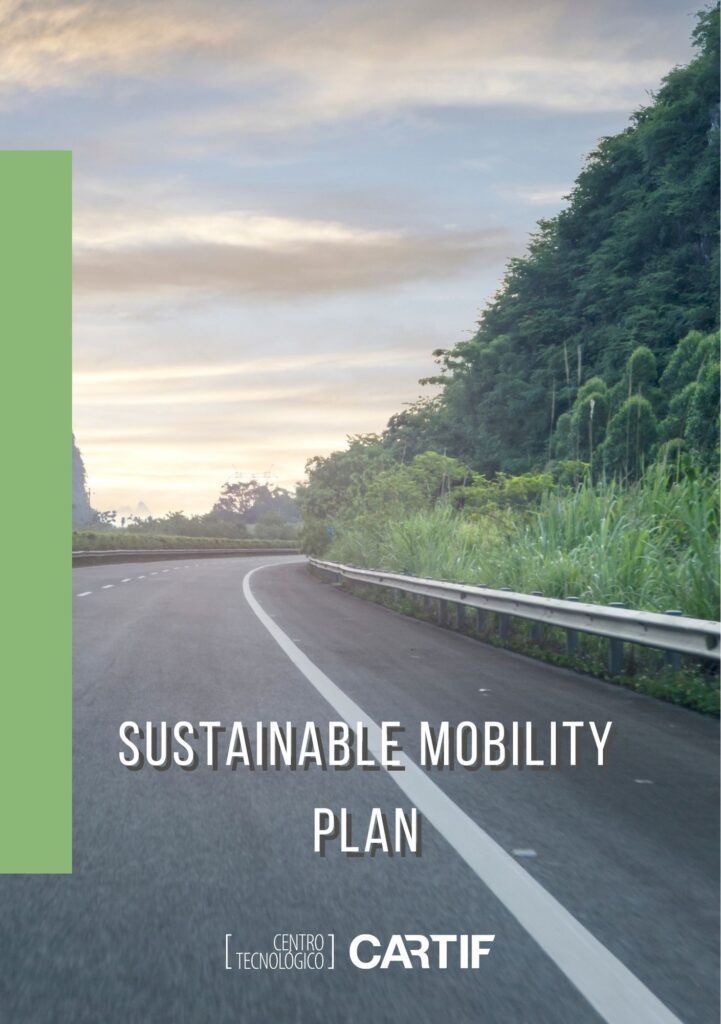 In this blog, CARTIF proposes a concrete action that contributes significantly to achieving these ambitious decarbonisation objectives. This action is the implementation and deployment of sustainable mobily plans for companies (PMS). These plans, complementary to the city´s own sustainable mobility plans, seek to reduce greenhouse gas emissions produced by a company´s means of transport, which are one of the main sources of pollution in cities, especially in emission areas 1 and 2. These emission areas consist of the direct and indirect emissions of companies produced, in this case, by the transport of employees, materials and products and by the type of fuel used in each case.
Companies, through the deployment of sustainable mobility plans that promote a change in the way their employees commute, for example, can contribute to reducing the overall volume of emissions in cities. In order for these plans to be accepted and therefore fully deployed, they must not only be agreed upon, but also co-developed between management, employees and all other necessary stakeholders. It is therefore highly advisable to develop them through co-creation strategies, which allow the effective participation of all these groups, so that they become direct participants in the change. Support (probably indirect) for the implementation of more sustainable and less polluting modes of transport, such as collective transport (ideally without emissions), cycling, walking and electric vehicles are clear measures, but other indirect strategies such as the promotion of teleworking, improved shifts, more effective routes, the promotion of shared mobility, the implementation of canteen areas or the installation of electric charging points are another series of measures that can be proposed. No journey generates fewer emissions than the unnecessary journey that is avoided.
In addition, the municipalities themselves must participate by committing to improving the necessary infrastructure to carry them out, such as connected and safe cycle lanes, improved urban transport, etc. It is also key to mention the indirect benefits that these types of activities can generate. In general, sustainable mobility plans seek to reduce mobility-related greenhouse gas emissions, but this benefit in turn will reduce energy dependence on fossil fuels, improve the global energy system and its stability, which will contribute to mitigating the effects of climate change and, more importantly, to improving air quality in cities and the health of the people who live in them.