Three steps to reduce waste, emissions and the use of resources
"Green Manufacturing" can be defined in many ways, but in this post and the following ones, we will focus on the "greening" of manufacturing, this is, reducing pollution and waste by minimizing the use of natural resources, recycling and reusing waste and reducing emissions.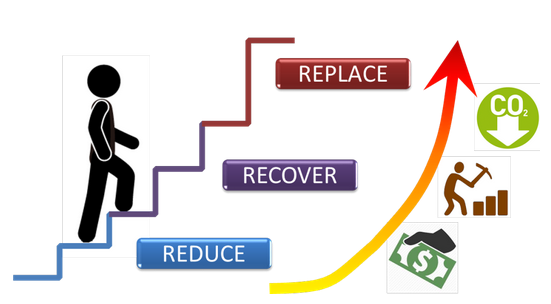 A growing number of businesses are finding those investments on reducing waste, pollution and the use of natural resources, along with recycling and reusing what was formerly considered waste, yields benefits not only in terms of an improved bottom line, but also in terms of employee motivation, morale, and public relations.
There are individual and collective initiatives with private, public or even both types of funding. One of them, in which I am involved, is the demonstrative REEMAIN project. In this project, supported by the EU 7th Framework Program, we promote innovative strategies on the use of resources (energy and materials) at the factory, including the optimization of the production-process-product, a seamless integration of renewable energy systems and the recovery of wasted energy. This project has demonstration activities in three factories: a biscuit factory, a foundry and a textile factory specialised in producing denim.
Our "recipe" is based on three consecutive steps: first Reduce, then Recover and finally, Replace.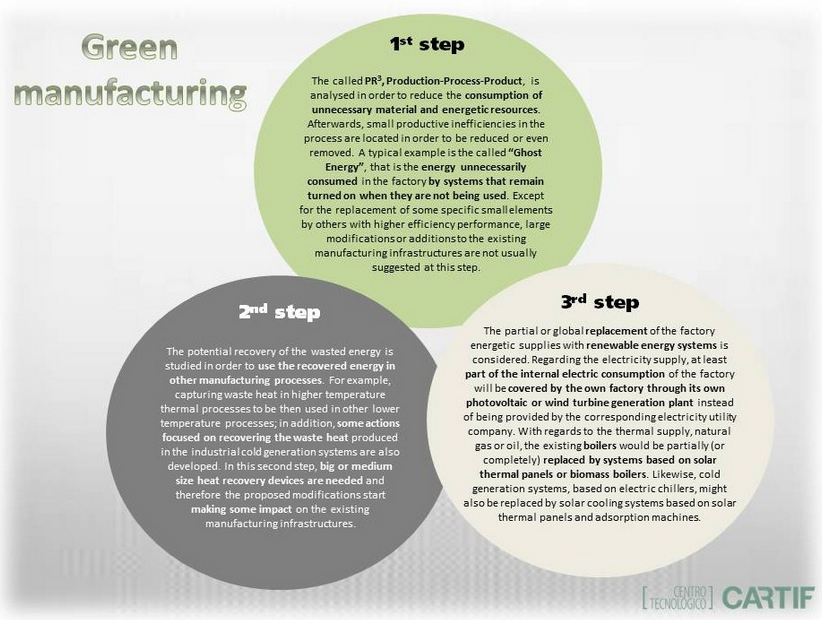 It is also possible to make use of a combined approach to the electric and thermal supplies using co-generation or tri-generation biomass plants (with or without solar panels support). A generation plant attached to the factory produces a fraction or the total of the electricity, hot water (or steam) and even cold water that the factory requires for its operation. These proposals represent a deep impact on the existing manufacturing systems. The installation of the required attached infrastructures and their interconnection with the production systems is a complex issue. In some cases, the implementation of these new systems will require changes in the production planning and management.
In next posts, we will talk about the advantages and the obstacle race that a factory will have to overcome if it decides to become "green", or at least, to try.

Latest posts by Francisco Morentin
(see all)