One of the most important challenges that our society must face is how to transform our cities into more accessible, sustainable and efficient places. Our cities are, at this moment, in the very initial stages of this transformation, trying to get adapted to the new social challenges of the 21st century. To reach this ambitious objective, our cities have several plans for urban transformation, whose objectives while very interesting and ambitious, are far from being totally accepted by citizens as these lack of an essential aspect: integration. So we still have a long path in front of us.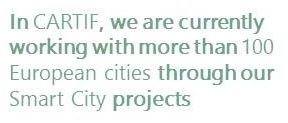 The most important premise in this transformation process is that a city belongs to its citizens. It is essential to reinforce this motto, so that the citizens are at the center of this transformation process. Thus, as a direct consequence, any action to be deployed in a city must answer to its own identified challenges, following a city-led approach. And these, in turn, must have been identified considering their citizens' concerns in a participatory process.
It must be added that in this process there are very good news. In order to implement this necessary transformation, we do not start from scratch. In almost any medium- or big-sized European city we can find medium- or long-term plans in the main sectors that regulate our lives in community. These plans are related to the built environment such as urban planning; the energy sector, with the energy plans, renewable energy deployment plans or the environmental sector in which many European cities have their own Sustainable Energy Action Plans to reduce emissions and their strategies to adapt to climate change with their Adaptation Plans. With respect to fostering efficient and sustainable mobility, we can find Sustainable Urban Mobility Plans. Finally, regarding economy and digitalization, we can find the Digital Agendas or Local Economic Development plans respectively.
On the contrary, the bad news are that all these plans are deployed in an isolated way, promoting very ambitious individual actions that pursue a high impact but lack of an integrated approach. Thus, the final impact is not as good as initially expected. The main remaining challenge is then to identify or establish interlinks and synergies among all these plans and this can only be achieved through a clear and well-structured analysis of the direct and indirect effects that each decision made will produce in the city and their citizens. Moreover, this integration would allow to prioritize all this actions set out in the existing plans following a holistic approach. The result of all this process would be a so-called integrated urban plan.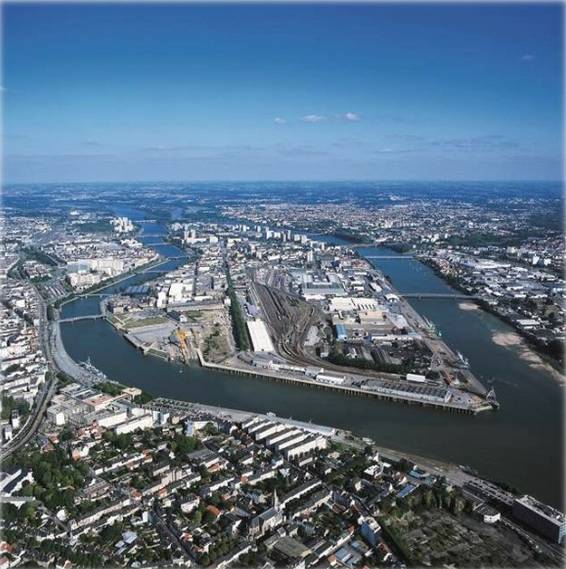 One of the most attractive aspects of the future cities is their transformation into economic engines, developing stable local economic ecosystems for investors and business. Ideally, this ecosystem will depend in a lesser extent on the exterior policies and will be based mainly on a sustainable local economy concept, always led by the city's needs and strengthened with new digital services developed in a space of co-creation and co-design. Thus, again citizens are at the core of this process. As a consequence, strengthening this economic ecosystem and the industrial fabric of the city will increase its attractiveness, leading to the establishment of local talent and the development of new enterprises, especially under emerging business models; like entrepreneurship, start-ups and SMEs. This is the city business model.
The new generations of Lighthouse Smart City Projects, like our brand new mySMARTLife project, promote this new integrated vision towards a new city model. The concept of Innovative Urban Transformation promoted in mySMARTLife is based on the generation of comprehensive urban plans, which will allow a more efficient city planning, promoting the development of an urban transformation strategy based on strengthening the citizens' engagement, developing a local economy ecosystem for the creation and maintenance of employment around the new city services that will result from the deployment of the integrated urban plan of the city.
The cities of Nantes (France), Hamburg (Germany), Helsinki (Finland), Varna (Bulgaria), Bydgoszcz (Poland), Rijeka (Croatia) and Palencia (Spain) have accepted to be part of this challenge.
But they are not alone. Dozens of cities throughout Europe and the rest of the world are already immersed in smart city projects, benefiting from the joint effort of researchers, companies and municipalities in finding solutions to their own challenges as cities.
In CARTIF, we are currently working with more than 100 European cities through our smart city projects. An exciting challenge. Would you like to be part of this transformation?

Latest posts by Rubén García
(see all)