'Did you know that cocoa increases mental activity? We are going to discover and prove scientifically the incredible power of what we have in the pantry'.
With these words, the Spanish cooker Alberto Chicote started 'Superfoods', his special TV program, on March 28. When it started, I said to myself: I won't miss it! I have to admit that I had some uncomfortable moments, and I thought: Oh my god! They are getting on top!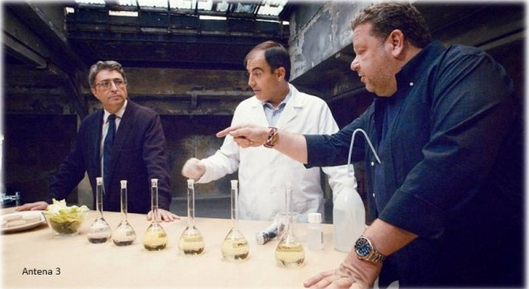 According to the ratings, the program was a success. And, on the one hand, I am glad because it shows the Spanish interest in eating in a healthy way (beyond football or 'big brother'). Secondly, I am glad because it evidences the huge potential of television to increase the nutrition knowledge.
We must learn how to communicate science in an educational and funny way (as Chicote), but always under the strict sight of scientific evidences. After living a few crazy years proclaiming the miraculous effects of food, the publication of Regulation (EC) 1924/2006, related to nutrition declarations and health properties of food, the scene has changed radically, prohibiting attribute to any food a beneficial effect without scientific basis and without being expressly authorized.
In this case, I dedicate today's post to check briefly the science behind the effects that the program attributed to the 10 'Superfoods'. Chicote ensured that:
'The extra virgin olive oil strengthens bones and eliminates fats'.
'Cocoa strengthens teeth and streamlines the mind'.
'Blue fish is good against stresses'.
'Coffee prevents fatigue driving'.
'Oranges slow aging'.
'Pasta increases athletic performance'.
'The tomato prevents sunburn'.
'Broccoli protects your eyesight of the sun'.
'Legumes reduce cholesterol'.
On the one hand, the following table lists the so-called 'superfoods' and their benefits reported on television. And on the other hand, it includes the active ingredients that provide these foods, the beneficial effects scientifically accepted by the EFSA (European Food Safety Authority) and it today is authorized to inform European consumers about the benefits.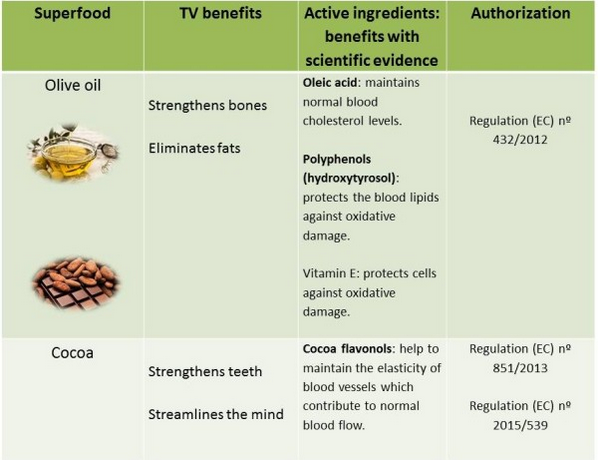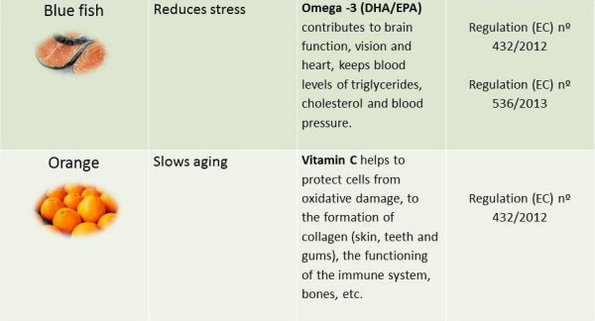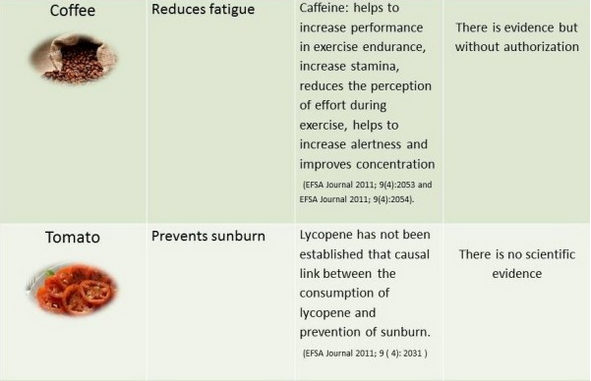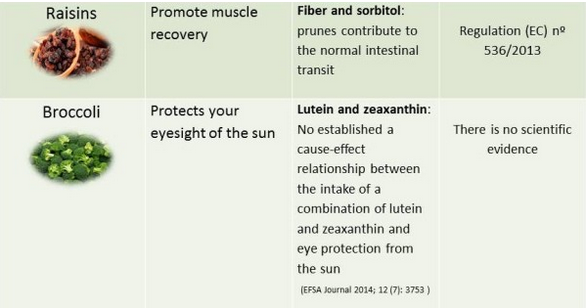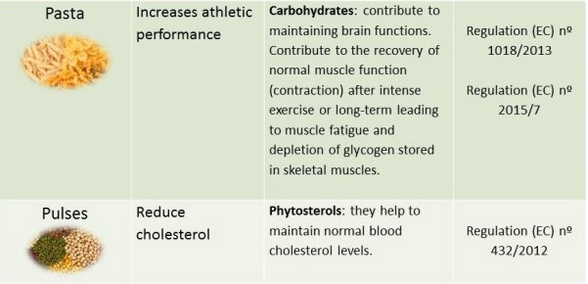 Indeed, there is scientific evidence that selected foods have certain beneficial effects. However, the word 'Superfood' is not the right word, because it could give the idea that they are 'miraculous', and then we start doing strange things such as 'broccoli diet' or eating 2kg of oranges every day in order to get eternal youth.
Looking at the table, we can conclude that:
It is very curious that this program shows some effects of these foods which do not count with the scientific evidences, instead of the recognized healthy effects.
In the case of pulses, because of their phystosterols contents, we could admit that 'they help to maintain normal cholesterol levels', but not 'reduce cholesterol'.
Scientifically, effects on our concentration related to the caffeine consume are demonstrated. However, Europe is not authorized to publicize these effects to avoid excessive consumption of coffee or caffeinated beverages. For more information of caffeine, you can check the following EFSA's poster.

Latest posts by María Morillo Cabello
(see all)