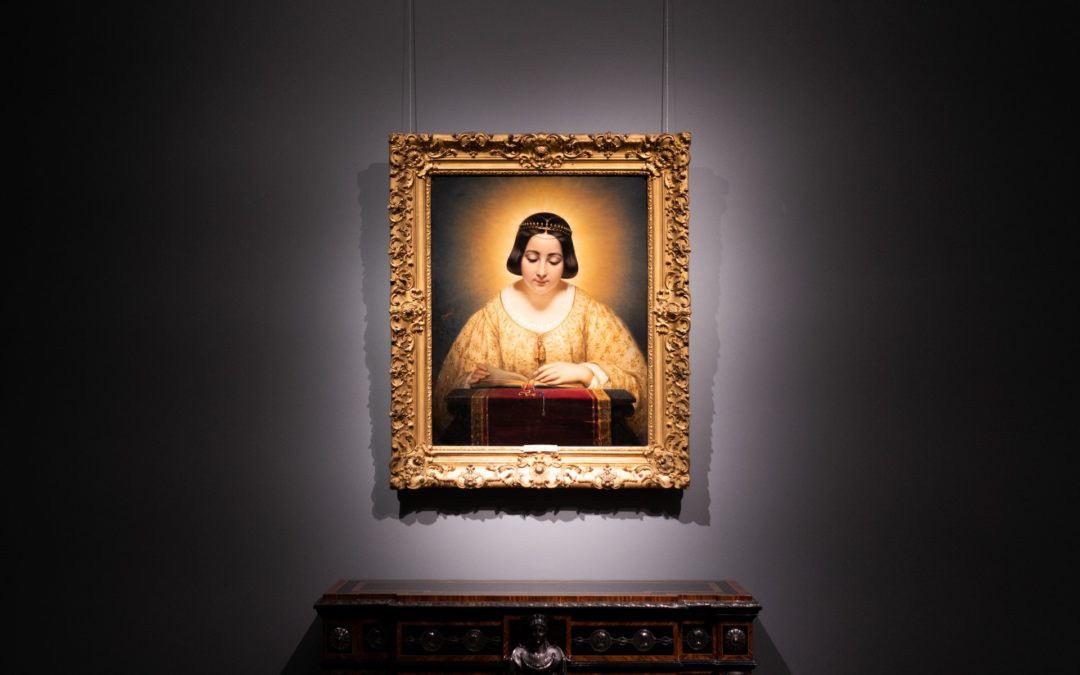 A wood lamp emits ultraviolet (UV) light and is a diagnostic tool used in dermatology to determine whether a person has a fungal or bacterial pathology on the sking or scalp. If so, the area illuminated by the wood lamp will fluoresce, becoming apparent in different colours associated with different pathologies. Perhaps you have ever undergone this test. The doctor will have told you to close your eyes to protect your vision and the light in the room where you are he will have turned off to highlight the fluorescence. Among other possibilities, if it turned out light blue means that you have normal and healthy sking; yellow is oily skin with acne; brown is for pigmentation and blackheads; and if white spots appear, drink more water, because you have dehydrated skin.
But surely you had not stopped to think that his technique is also applicable to diagnose similar pathologies in movable cultural heritage assets made of organic materials, for example wood or resin sculptures, or paintings covered with varnishes madre from three resins. The passing of the years, inadequate conservation conditions and dirt are defining aspects in the appearance of fungi or the yellowing of varnishes, so that if sculptures or paintings are illuminated with a wood lamp, we can clearly distinguish fungal conditions, and the extent of dirt (even where they are not yet perceptible to the naked eye), or if a painting has been touched up because the yellowing of old varnishes turns fluorescent.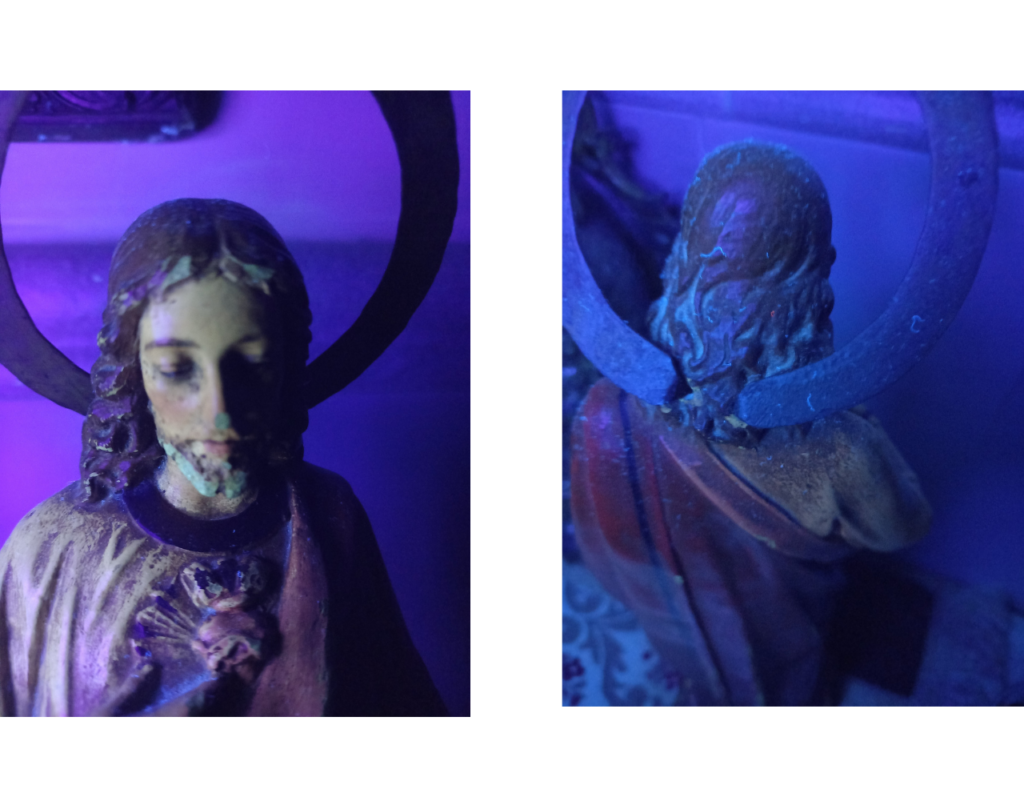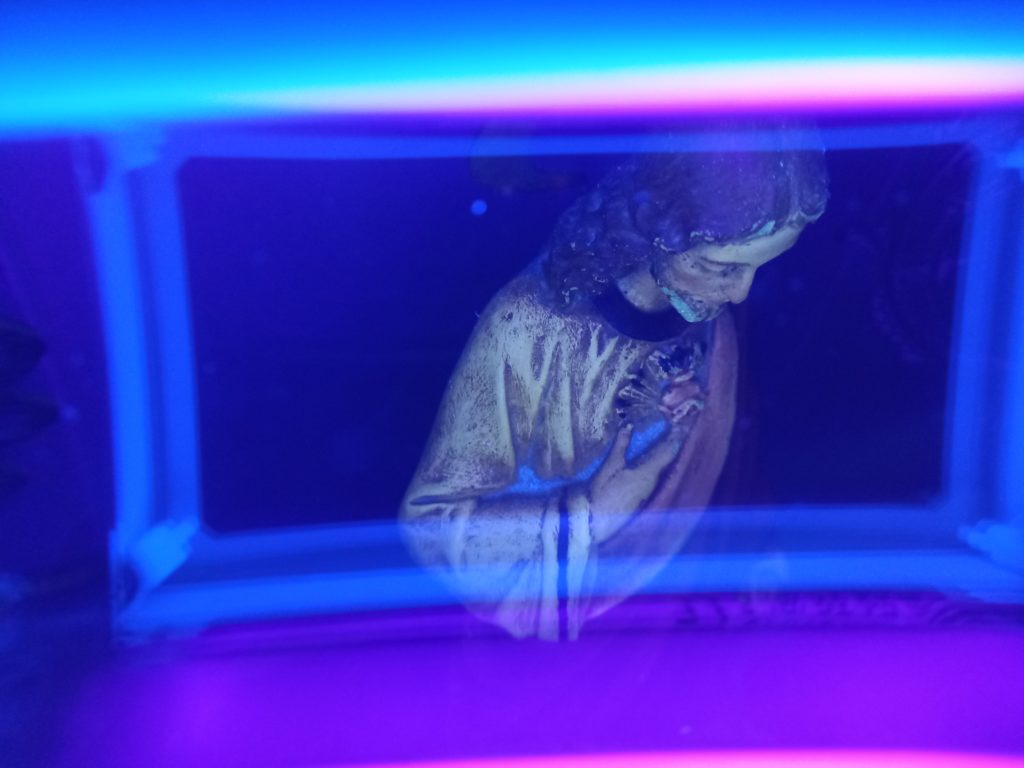 In the ITEHIS project a wood lamp that emitting light around 365nm (UV) and producing fluorescence around 500nm (perceptible by the human eye) has been used to inspect a statue of the Heart of Jesus from the late 19th century, validating the fungal infection (especially mold) and making evident its true extent.
A wood lamp thus becomes an absolutely effective, eay-to-use, non-invasive and economically admissible mean, even for a person like you and me, to help clean and restore our heritage. A true example of a "low-cost" technique to keep it there. But this does not end here, because further R&D is required to associate new colours with new pathologies in a moment where climate change and human globalization bring "bugs" that do not correspond to the latitudes where they currently appear. But don´t worry about that, CARTIF is already taking care of it.