The Augmented Reality (AR) after some fairly lukewarm beginnings is being seen as a technology with a promising future. Much of this change of image comes from the Pokémon Go phenomenon that about two years ago showed the augmented reality to the general public in a natural way through the characters of the famous video game. This bombshell has served for many programmers that have realized the many possibilities offered by this technology lunging to develop simple applications like in this game, that allow you to use the picture taken with the camera phone and / or GPS position to incorporate 2D and 3D scenes and models to the physical world through mobile screen.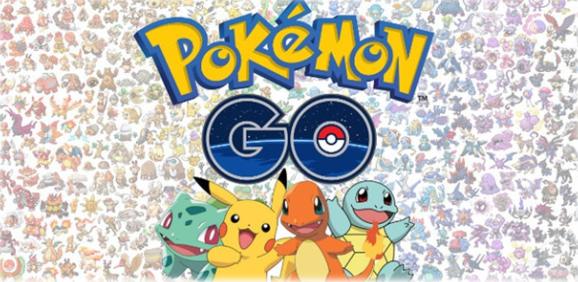 This has meant that we can now find numerous animations using augmented reality in commercial catalogs, advertising panels, tourist applications or educational games for children, among other applications.
Large companies such as Google, Apple, Microsoft or Facebook do not want to miss the boat and are taking positions to make the most of the great possibilities provided by the use of augmented reality. At the end of 2017 all of them have been showing platforms and software tools for incorporate augmented reality to their devices.
Google: ARCore is the Google platform that allows you to create augmented reality experiences. In the Google I / O held in May, new applications have been presented, especially for collaborative environments. ARCore is currently available for devices with the latest versions of Android.
Apple: ARKit, included in devices with the iOS11 operating system, allows developers to easily create augmented reality adventures that integrate virtual objects in the real world by combining data from cameras and motion sensor information.
Microsoft: Windows Mixed Reality development kit is a mixed reality platform that allows you to create virtual and mixed reality presenting virtual holograms together with real elements. It is fundamentally developed for the Microsoft Hololens smart glasses.
Facebook has launched AR Studio to create augmented reality effects on the captured images and that people can place 3D objects in their environment and interact with them in real time. The last thing presented is the AR Target Tracking that lets you start the experiences of AR pointing to an image, creating persistent experiences.
Beyond games and entertainment, a very interesting future for AR from the point of view of CARTIF as a research center is the development of applications for professionals in their work environment. Access to information anywhere and on-the-go assistance can make a big difference in speed and efficiency when performing certain tasks. All these tools are intended to reach users through the devices they already have: Smartphones, Tablets or PC. The incorporation of this technology to the work environment (industry, health, logistics…) often comes up against the requirement that workers have their hands free to carry out their work, which they cannot do with the aforementioned devices. In this sense, the Smart Glasses are presented as the most suitable device for this type of environment although after the disappointment of Google glasses launched in 2013, the supply of physical devices of this type on which to develop the applications is scarce.
Despite this, according to a study by Forrester Research, it is estimated that 14.4 million American workers will wear smart glasses to develop their work in the year 2025. CARTIF bet that the incorporation of these devices to industrial processes occurs gradually and workers become accustomed to use these devices as a working tool. Through the use of smart glasses, employees can access detailed instructions and content about the task in question without interrupting their work.
In the industrial environment there are many processes that can provide information in the form of augmented reality quickly and non-invasively. CARTIF, within the HABITAT-RA project, is working to bring this technology to SMEs, using augmented reality for three different aspects:
Monitoring: visualization of information about the state of a machine or process.
Industrial Maintenance: Obtain information and alerts about the periodic tasks of preventive maintenance in machines.
Occupational Risks Prevention: Obtain information and alerts about risk areas and safety perimeters in industrial environments.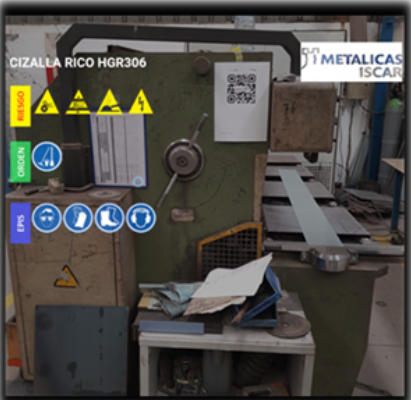 In MARCA project, integrated in the water treatment and distribution sector, CARTIF has worked on the development of tools that allow the access of a maintenance operator to advanced support resources based on AR, and advanced intermodal communication using smart glasses.
Finally, in the PUMAN project, an Augmented Reality interface is developed for manual assembly positions in the industry through the guidance and presentation of information on assembly steps in an immersive way. It also informs about the safety risks of the operator.
Although it is still in an incipient phase, the incorporation of augmented reality in the performance of many tasks in the industrial environment can make a big difference in speed and efficiency. There are many factors to improve: the technology is still not mature enough, the high cost of producing augmented reality content or technical limitations of the devices to provide fully immersive experiences. In any case, this technology is in continuous growth. The large companies are betting on it little by little and users are becoming used to having content in the form of AR. The future is to have a device that combines a high optical capacity with communication technologies and the characteristics of a wearable, and whose price allows a massive distribution.

Latest posts by Javier Rodríguez Nieto
(see all)