Economic crises, conflict, inequality and subsequent food price rises make difficult to access adequate food and the lack of availability creates even more inequality. All these situations are affecting food security and preventing a path towards ending hunger and malnutrition and meeting Sustainable Development Goal 2: Zero hunger, ending all forms of malnutrition and ensuring access for all people to a healthy, nutritious and sufficient diet. The reality right now is that 3 billion people cannot afford even an inexpensive healthy diet.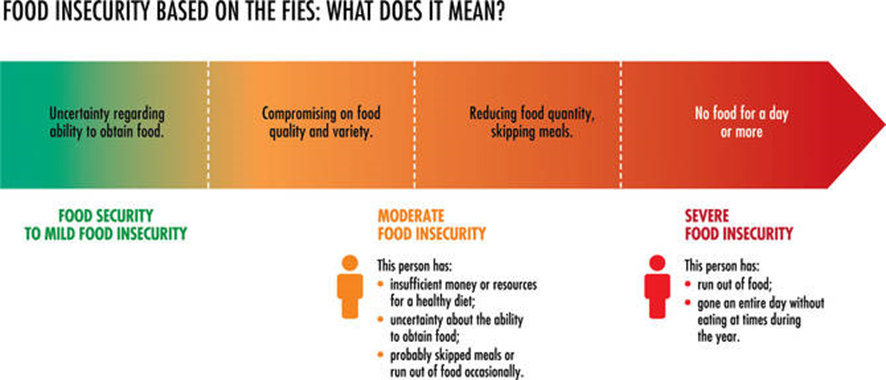 According to the Food and Agriculture Organization of the United Nations (FAO) monitoring of key indicators of food security and nutrition, three major drivers have been highlighted in what is happening; conflict, climate variability and extremes, and economic slowdowns and downturns, compounded by the underlying causes of poverty, high and persistent levels of inequality e.g. in income, productive capacity, assets, technology, education and health (FAO, 2021)2
We cannot ignore the seriousness of the situation and the need to take part in action to address the global food insecurity and nutrition situation. It goes without saying that food systems are the driving force to end food insecurity and the prevalence of malnutrition.
Several factors affect the cost of food and thus food security through food systems, food production, supply chain and food chain environments, as well as consumer demand and food policies. Moreover, we cannot think in each factor that are affecting both, the food systems and the external events that are shaping the current situation, in an isolate way.
The rate of growth of food insecurity and prevalence of all existing forms and malnutrition indicate a trend far away from the 2030 target. Moreover, given the complications arising from the current political and economic situation and the lasting effects of the Covid-19 pandemic. Actions are more than necessary to achieve resilience to destabilising factors and to ensure that food systems can deliver affordable, healthy, inclusive and sustainable diets.
We need to focus on ensuring that development, innovation and economic growth reach everyone and #LeaveNoOneBehind. This is the slogan with which FAO wants to raise awareness on this World Food Day (16 October) of the serious global problem of food insecurity and malnutrition and the need to work together to create a better and more sustainable future for all.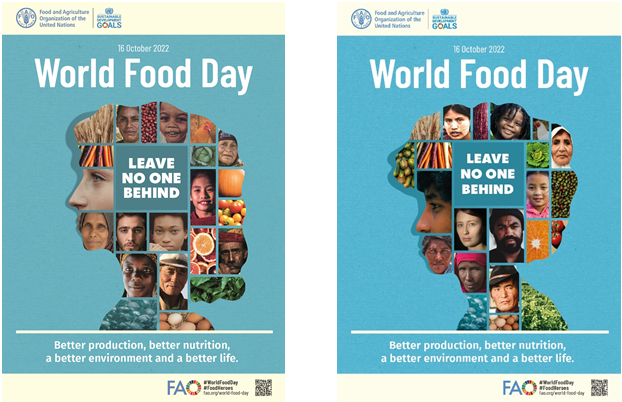 To be part of this action, we can, for example, rediscover ourselves as part of the process and of the system, learning about sustainable diets, changing the way we eat, being part of the regeneration and transformation of the food system that is more than necessary to achieve a sustainable future. The challenges we face and the analysis of the causes and interconnections allows us to better understand global actions to establish new ways of doing things, and a unique learning opportunity for future situations. We have a path to follow in which no one should be left behind and we should establish innovative mechanisms to cope with the variability of factors that hinder their functioning. Driven by policies aimed at favouring and protecting the food and natural environment that promote behavioural change in the chain and in the consumer as part of it.
We, at CARTIF, are already part of this change by contributing to the transition of food systems in 12 pan-European cities through the FUSILLI project.
#WorldFoodDay2022 (one of the most celebrated days in the UN calendar of activities) aims to raise awareness of the need to join forces to create a better and more sustainable future for all.

Latest posts by Belén Blanco Espeso
(see all)