Food is a trending topic. It is known that a good diet is that which nutrients and food are properly combined, which allows a good state of health.
However, disorders in the diet are currently a real challenge for public health. The growing figures of obesity and diseases related to food in Spain and the rest of Europe, have promoted public administrations related to nutrition and health, develop agreements with the food industry.
Food and Beverage Industry, the first industrial sector of our country, with a turnover of more than 98 M € and with important growth expectations, is now facing new paradigms and challenges in food policy and nutrition.
Thus, new consumer demands and trends in health have promoted the generation of a strategy to improve the composition of food and beverages by the Spanish Ministry of Health through the Spanish Agency of Consumption, Food Security and Nutrition (AECOSAN) with the voluntary commitment of more than twenty sectorial organizations representing 500 companies of the food and beverages sector.
The so-called Collaboration plan for improving the composition of food and beverages and other measures 2017-2020, is aligned with the policy of reformulation promoted by the European Union through several frameworks created within the High Level Group on nutrition and physical activity with Member States, in which food groups and priority sectors were established.
The PLAN includes the reformulation commitments of the Manufacturing and Distribution sectors for more than 3,500 foods and drinks of habitual consumption in children, young people and families in relation to the reduction of added sugars, salt and saturated fats.
Food reformulation consists of improving the content of certain nutrients selected from food without this leading to an increase in energy content or other nutrients, maintaining food safety, flavor and texture so that the product continues to be accepted by consumers. Therefore, this entail a significant investment.
The most noteworthy commitments are, among others, the following measures that will be carried out on 13 food groups in a maximum period of 3 years:
Reduction of added sugars up to 18% in sauces such as ketchup and fried tomato, 10% in dairy products, soft drinks, meat products, breakfast cereals for children and fruit nectars and 5 % in pastries and cakes, cookies, ice cream and special breads
Reduction of salt up to 16% in meat products and sauces, up to 13,8% in salty snacks, 10% for ready-to-eat meals and 6,7% in vegetable creams.
Reduction of saturated fats; 10% in the case of for ready-to-eat meals and salty snacks and 5% in pastries, cakes and cookies
This voluntary commitment of the Food Industry to the reformulation of certain foods has been associated with an important effort on innovation for the identification of new raw materials and ingredients, reformulation and production processes in order to achieve food according to sensory specifications and quality that consumers expect, topics in which we have worked intensively in CARTIF with a large number of companies in the sector.
This PLAN also includes agreements with sectors such catering or retail industry, with which commitments have been made to increase the offer healthier menus and meals, with an increase in the offer of dishes that include vegetables, greater presence of lean meats and fish accompanied by garnishes of vegetables, vegetables and/or legumes and to minimize the offer of fried precooked dishes. Meals will be prepared with griddled, baking and oven and sauces or stir-fry dressings will be avoided. Olive oil will be promoted as the best dressing option. Bread will be whole grain and the main dessert option will be seasonal fruit.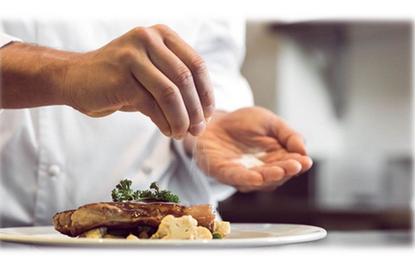 Regarding the Modern Restoration or HORECA sector, commitments have been made related to the reduction of the amount of sugar contained in single-dose sachets to 50 % and 33 % in those of salt, as well as the use of low-fat milk in breakfast services.
Finally, vending or automatic distribution sector commits to reduce the maximum amount of sugar added in hot beverages and to increase the number of balanced foods, water and soft drinks without added sugars of the total of products and beverages included in the machine.
With this PLAN, is intended that the different sectors work synergistically to contribute to a more balanced diet with high nutritional quality. The PLAN also wants to promote R & D aimed at creating healthier products, strengthen the collaboration of companies and promote the coordination of these measures with the administrations, as well as impact, from the health and social point of view, the shopping basket and promote good practices to improve the diet from the nutritional point of view. Through all these measures, it is also intended to contribute to improving the scientific base and collect data that drives these initiatives and their monitoring at European level.
These actions, undoubtedly, represent an advance and we will find food products with a composition, in certain nutrients, improved compared to the current ones. However, it is necessary to continue taking steps on behalf of all the actors involved in promoting health and reducing the appearance of food-related diseases by creating new strategies.

Latest posts by Belén Blanco Espeso
(see all)