The digital transformation seems to have become the lifeline of administrative, educational and business sectors in the face of the serious health and economic situation that we are going through. The urgency of incorporating more traditional activities into the digital world has revealed the existence of numerous gaps and deficiencies that are currently being addressed through the incorporation of technological tools and means.
However, are we prepared as a society to take this step? The problem is that it is not possible to digitize these activities overnight. Digitization is an evolutionary path that not only consists of implementing technology and making use of it, but also requires a cultural change that has to be people-centered and must be worked from the base.
If we search in Google introducing the words "education" and "digitization" all the results speak of "digitization of education", "digital transformation of education", "digitalization in the classroom". As soon as we navigate through any of them, we will see that, in the educational field, all efforts are focusing on providing tools.
The clearest proof of this is that in June 2020 the Government of Spain approved the Educa en Digital Program, whose objective was to promote the technological transformation of education, nothing to do with its title, because, with a budget of 260 million euros, the main purpose has been the purchase of electronic devices.
A completely different approach is finally proposed in the Digital Education Action Plan (2021-2027) of the European Union, with two strategic priorities:
Promote the development of a high-performance digital educational ecosystem.
Perfect digital skills and abilities for digital transformation.
The first priority is not only to provide infrastructure, connectivity and digital equipment, but also to train teachers and educational staff in digital skills and confidence.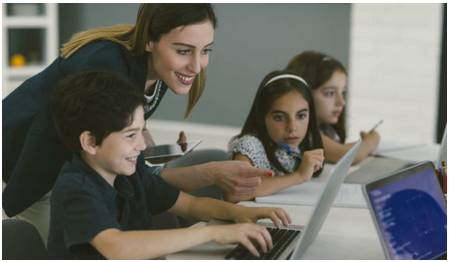 The second priority focuses on objectives such as digital literacy, computer education, knowledge and understanding of existing technologies, and effective and responsible use of digital media, all aimed at preparing and training in digital skills from early ages and to the generation of digital specialists in older ages.
There are many problems that demonstrate the need to replace the current approach, which only focuses on the provision of technological means, by one that proposes the incorporation of digitization as one of the priority objectives of the current educational model, and that the EU proposes for the next few years.
According to the EU Kids Online survey carried out between October and December 2018 on activities, mediation, opportunities and online risks of minors between the ages of 9 and 17:
More than 32% of minors see inappropriate and harmful content on the Internet.
33% have experienced some form of harassment.
26% have received sexual messages.
40% have contacted strangers online.
19% have met an Internet contact in person.
A study published in the Journal of the American Medical Association (JAMA) shows a significant statistical association in the increase from 4.6% to 11 % of cases of adolescent students with attention deficit hyperactivity disorder caused by hyperconnectivity and exposure to digital media.
These figures are undoubtedly the reflection of a deficient, inadequate or non-existent education in digitization of our children and young people who, at an early age and throughout their lives, make an increasingly intensive use of different devices, apps, social networks, etc., without receiving, in a standardized way, information and basic notions of access, good practices, recommendations and existing risks.
Another data that attests to the deficient or non-existent education in digitization is that only 35% of the people who study science and technology careers are women, according to UNESCO data (Deciphering the code: The education of girls and women in Science, Technology, Engineering and Mathematics (STEM). UNESCO, 2019), which shows that the gender gap is a reality in a world in which technology transforms the way we learn, live and work.
Without any doubt, the incorporation of a study plan on education in digitization, in the different educational stages, would help to close the existing gender gap. The change of model in vocational and university training should encourage the development in our young people of advanced digital skills to generate more specialists as a result of the commitment to studies and digital careers.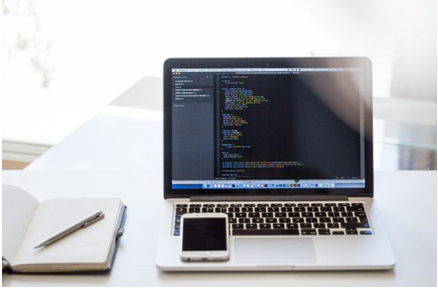 One more fact that shows the lack of preparation of our society for the world of digitalization is that, according to the Internet User Safety Office (OSI), 93% of security breaches correspond to social engineering attacks. These types of attacks are based on the principle that "the user is the weakest link"; in Wikipedia they are defined as "attacks based on tricking a user into accessing their information". And they are so successful because no one has made us aware of the dangers that accompany the digital world or prepared us to know the measures we must take in order to detect and protect ourselves.
In short, the absence of educational plans in digitization weighs down the preparation and adaptation of our young people to a society that demands and needs that their companies and businesses include digitization as something innate and not as a tool that is introduced by "force" and , at times, as a traumatic change and a threat.
According to Nelson Mandela, "Education is the most powerful weapon you can use to change the world"; but currently we are only using technology to make that change.
The regulation and inclusion of materials, resources and content on digitization in the educational curriculum of the different school stages (infant, primary, secondary) and pre-work (Vocational Training and University) would help prepare and train the society of the future. Make no mistake, if the generations of "digital natives" do not receive an adequate education in this sense, they will inherit many of the current problems and will suffer other different ones that will arise taking advantage of the poor preparation of these new generations.
Meanwhile, today's companies and businesses trying to modernize must use the same principle, adding awareness, education and training of their employees and managers to their technological priorities, which will undoubtedly lead to a cultural change and the review of their productive processes and business models. All this to increase the chances of success of the transformation project, which will help companies respond to an increasingly digitized society and economy.

Latest posts by Jose Antonio Muñoz Andrés
(see all)