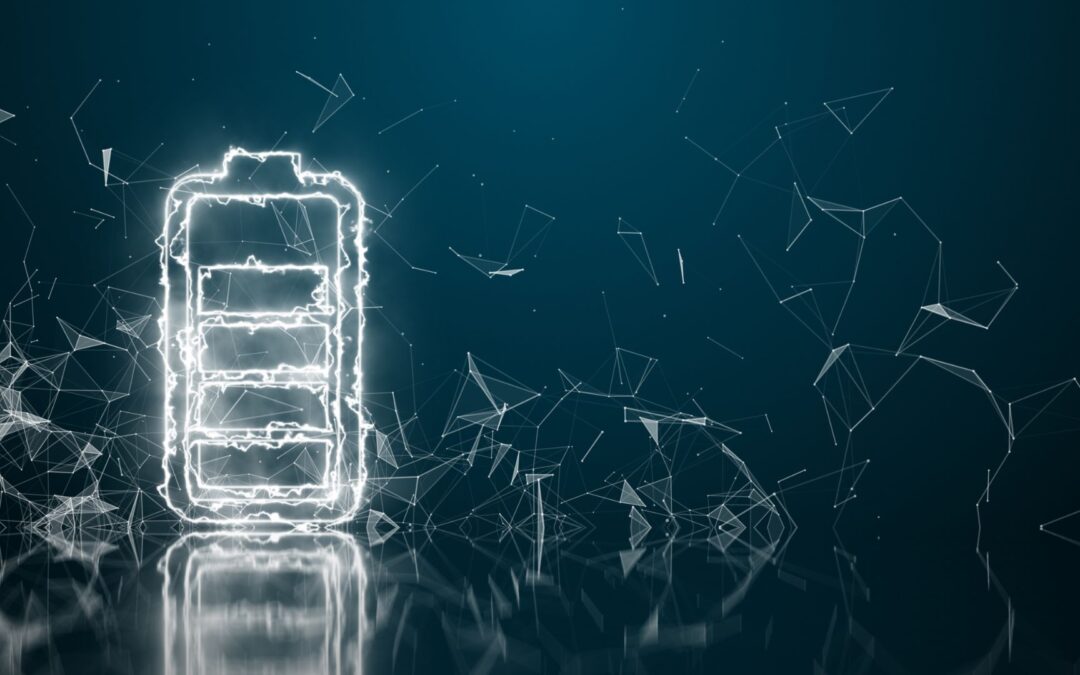 This past month (june 2023), eurodeputies provisionally agreed on new legislation for batteries sold in the EU. It has already been hailed as a "game changer" for batteries, creating a framework to foster a competitive and sustainable battery industry in Europe.
After lengthy negotiations, the European Parliament adopted the EU Battery Regulation on 14 June. Batteries are a key technology that plays a fundamental role in moving towards a climate-neutral Europe by 2050. In this context, the Battery Regulation is a key achievement of the European Green Pact, under which all 27 member states have committed to making Europe the first climate-neutral continent by 2050.
But what exactly is the European battery regulation, and what do manufacturers need to do to stay ahead of the regulations?
Proposed initially in december 2020, EU Regulation about batteries are progressive requirements to guarantee that all comercialized batteries in these countries are more sustainable, circular and save along its entire life cycle. For electric vehicles and industrial batteries with a capacity superior to 2kWh, the requirements relapses mainly in battery manufacturers and are divided into (1) guarantee supply practices more transparent and accountable and (2) facilitate circular economy (see Figure 1).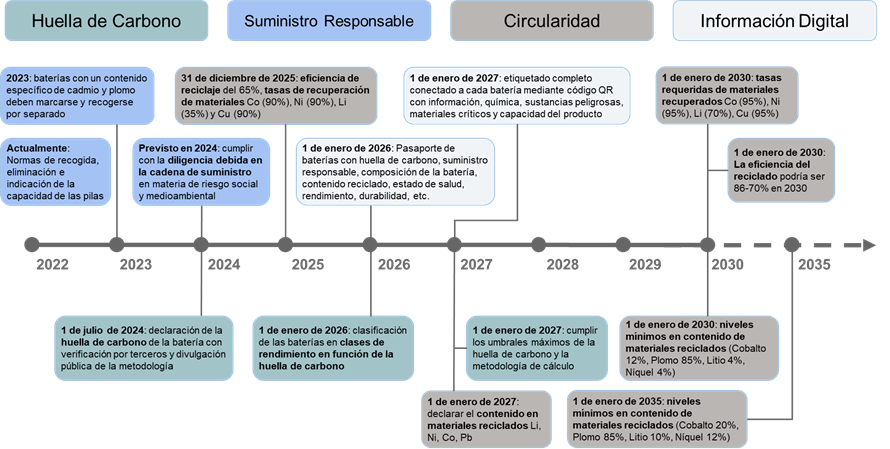 Go ahead the events. How can companies response to fulfill the next regulation
Regulation shall enter into force in 2024, what means that companies has to act now to establish the need bases to fulfill and overcome the requirements:
Know all the impacts
While batteries are obviously more sustainable than fossil fuels, they are not exempted of negative impacts. While carbon emissions receive the most attention, the impacts associated with battery supply chains are much broader- from water use to child labour and end-of-life waste- and this is one of the driving forces behind the scope of the EU Battery Regulation.
Companies will therefore need to understand the wide range of environmental and social impacts of their direct operations and supply chains. And to adequately measure, reduce and/or eliminate propperly these impacts, companies must develop specific and tailored strategies based on their current performance and processes.
Prioritising supply chain collaboration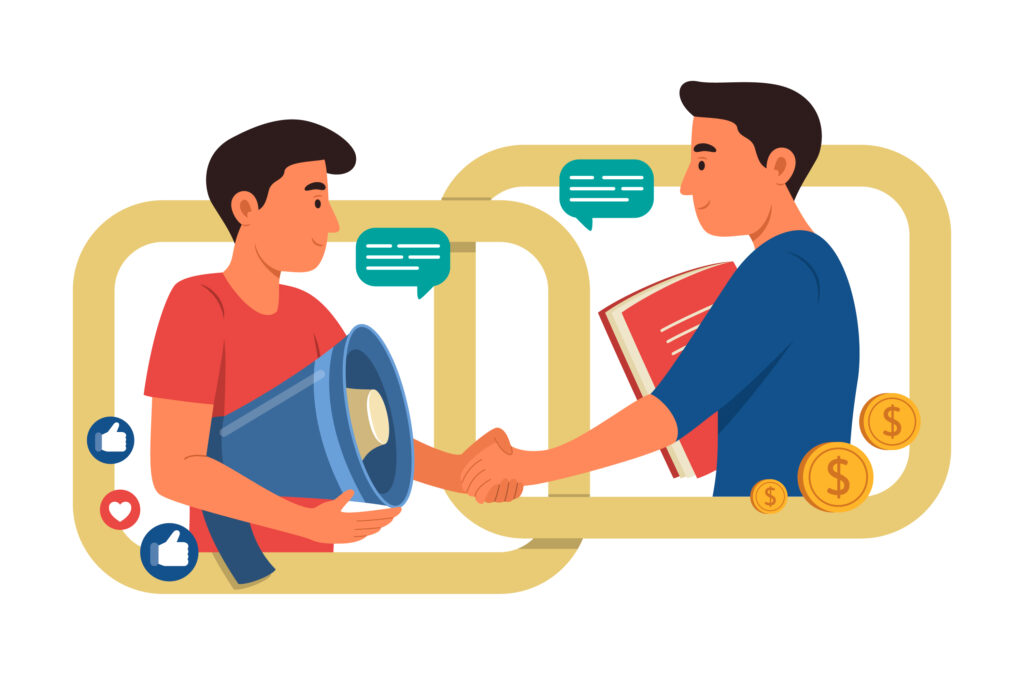 While battery manufacturing itself is often a high impact process, many of the sustainability impacts associated with batteries can be found in the supply chain, such as carbon emissions from the extraction and refining processes. Therefore, it is not only the data that is important for companies to comply with regulations, but also the processes and systems to manage and improve the sustainability of the supply chain.
The EU Battery Regulation has taken this into account by setting requirements for all economic operators placing batteries on the European market (except small and medium-sized enterprises) to develop and implement due diligence policies in line with international standards. Battery manufacturers will therefore have to implement communication and collaboration systems with suppliers, such as sustainability questionnaires for suppliers, continuous sharing of results, audtis of high-risk suppliers and improvement programmes.
Reporting, improving and being prepared for comparison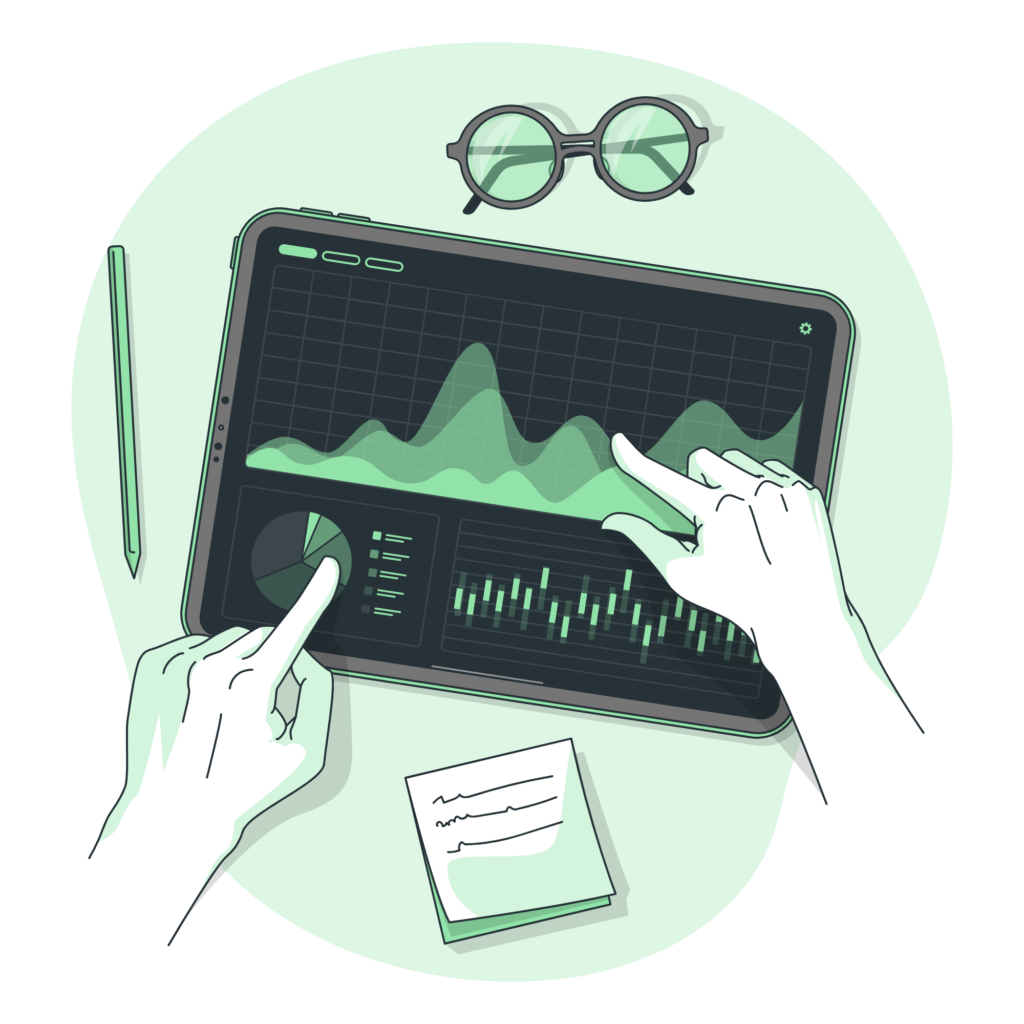 Once companies understand their impact and put systems and processes in place to improve the sustainability of their company and supply chain, they must report on their results. Standardised reporting is a key component of sustainability legislation, and the EU Battery Regulation is no different.
Because reporting drives benchmaking and provides stakeholders with greater decision-making power, the EU Battery Regulations are intended to create the necessary incentives for companies to improve their sustainability performance. Battery manufacturers can prepare for this developing a systematic approach to reporting that allows them to effectively communicate their impacts, their progress and how they relate to others in the sector.
Where we are going?
EU Battery Regulation is part of a broader set of global standards aimed at improving the sustainability of the battery industry. EU regulators have yet to formally approve the regulation and develop guidelines for its implementation. However, battery manufacturers that want to differentiate themselves and be leaders in sustainability must act now. In short, they can do so by investing their resources in understanding their sustainability impact alongside regulatory requirements, managing and improving their supply chain sustainability processes and reporting their progress in a standardised way. While this may seem daunting, there is still time to act.
If you found this content interesting, you can follow the progress of FREE4LIB project, coordinated by CARTIF, which is fully alligned with the new Battery Regulation.