You can think that the design of differentiable technology for men and technology for woman is not necessary. But, really specific wearables for women exist, especially for health topics. The others wearables, despite not being specific for woman, have a feminine designed due to some fashionable aspects.
I am going to mention several of these devices. Some of them are at the market, but others ones not yet, because they are pending of financing (almost always by crowdfunding), in order to going on with its development and coming out to the market. However, results are real for all them.
WEARABLES FOR WOMEN'S HEALTH
In relation with health topics, we find a big variety of devices focused on biological questions, such as control menstrual cycle or maternity and pregnancy aspects. For example: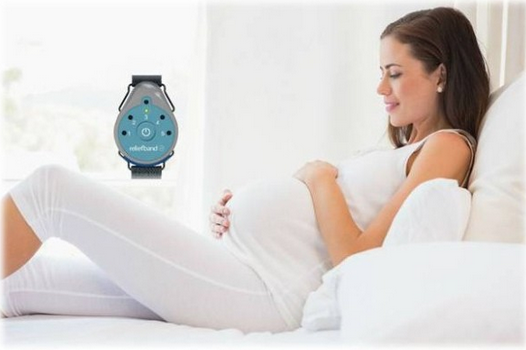 – Leaf, a popular jewel due to its design, is developed to make fertility tracking. To keep track of monthly cycles. The technological advantages are its autonomy (six months) and capacity (dates for 14 days can be recorded without the connection to an app)
– YONO Fertility Friend. This device is introduced in the ear and collects basal temperature overnight. Through an intelligent system, predicts and reports fertil days' information.
– The ReliefBan bracelet serves to avoid the morning sickness in pregnancy period. The operating philosophy is as of acupuncture. It consists of two electrodes that distract the nervous system through electrical impulses. The brain is distracted and the pain is blocked.
– Milk sense is placed at breast, before and after feeding during lactation period. It uses alveoli changes for determinate the milk quantity that the baby needs.
WEARABLES FOR WOMEN BECAUSE OF ITS DESIGN
They are device that do not have a concrete function for women but the design is for them. Some examples
– Ombra works as every sportive device. The main difference is that its sensors are integrated in the brassiere.
– Swarosvki offer us the Lumo Lift. It is a brooch with a sensor, which alerts us when our back position is not correct.
– At the frontier, we have the Firs Sign forks. The pin detects possible assaults. It has a sudden movement detector. Immediately, it connects to the camera of our smartphone and alert to emergency services. Smartphone provides them the localization, also.
– In addition, there are intelligent devices for solar protection, such as bracelets, towels, bikinis with UVA sensor, etc. These sensors, via RFIDs, send alerts to smartphone, depending on every skin type.
FASHION WEARABLES
Talking about decorative or fashion aspects, we have a big offer of wearables. It is said that the bet of important trademarks (such as Swarosky or L'Oreal) allows us to intuit that the fashion-technology fusion will have an important market of the near future.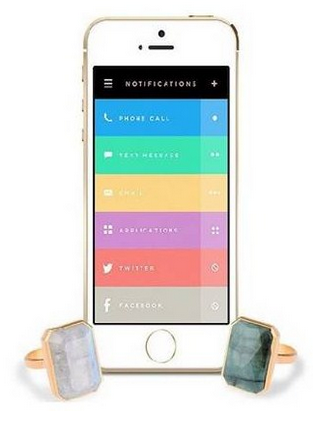 Inside this group we have jewels with same or similar functions as the smartwatch:
– The Ringly ring is synchronized with smartphone for warning to alerts and calls through colour and vibrations.
– The Hungary ring Omate, presented in gold, silver or precious stones.
– The TagoArc bracelet is characterized by having an electronical ink covering. An associated app allows us to select the design of bracelet and change them when you want.
If we talk about fashion complements, taking out jewels, we have a wonderful offer from the more practice devices, (such as intelligent handbags that allow to charge phone), to the most ostentatious.
I want to highlight the experiments that Ezara and Tuba Cintel are designed, with Intel enterprise; the "dress of butterflies". This dress remembers the fiction models of Katniss Everden at "The Hunger Games"