Last July, EFSA published a protocol that sets out the strategy to follow for the collection of data that will be used for the development of a Scientific Opinion that establishes the maximum tolerable level of sugar intake. I know it could seem confusing, let me explain…
Tons of tweets and images often appear on social networks that show the amount of sugar that certain processed foods have. Associations such as sinazucar.org have been actively promoting it for some time. Thus, this topic is not new at all. The novelty is related to the publication by EFSA of a protocol that sets the strategy to follow in the collection of scientific data that will be carried out prior to the publication of the Scientific Opinion on the reference dietary level of intake of sugars for the European population that EFSA plans to publish.
This document will represent an update of the Scientific Opinion published in 2010 regarding reference dietary values ​​for sugars, carbohydrates and fiber (EFSA NDA Panel, 2010a). With the data available up to 2010, there was no conclusive evidence linking an effect of sugars on micronutrient density, insulin response to glucose, body weight, type 2 diabetes or dental caries significant enough to establish limits of maximum tolerated intake, adequate intake or reference intake of sugars. After 2010, several organizations have published recommendations on the recommended intake of sugars; however, quite disparate among them. For example, the World Health Organization recommends reducing the consumption of free sugars in life. For both adults and children, the consumption of free sugars should be reduced to less than 10% of the total caloric intake. A reduction below 5% of the total caloric intake would produce additional health benefits. Now, EFSA intends to evaluate the scientific basis that has emerged from 2010 to the present and to check if there is enough new evidence to establish a reference dietary level.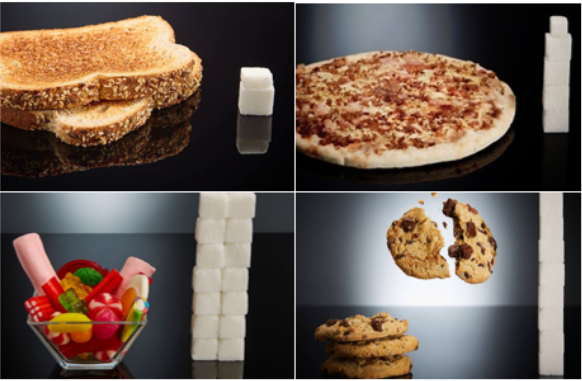 This request to EFSA, which comes from the competent authorities in the field of nutrition and health of 5 European countries (Denmark, Finland, Iceland, Norway and Switzerland), will not only respond to the need to update the existing evidence but also will constitute an act of consensus of terms referring to the sugars present in food. Currently, each one calls, labels and understands the sugar content of food at free will, which makes it difficult to study the literature, label food and establish conclusions about the cause-effect relationship and recommendations for the population. Some companies only express the total sugar content in the nutritional labeling of their food, others consider that what is really important is to know the content in "added" sugars, while others demand consensus to label and make recommendations about "free" sugars. Do you know the difference between the three terms?
Total sugars: all mono and disaccharides that are part of a food, whatever its origin.
Added sugars: all mono and disaccharides that are not part of the food naturally but have been added during processing, whether by the manufacturer, the cook or consumers.
Free sugars: all mono and disaccharides except those that naturally form part of whole fruits or vegetables (whether intact, dried or cooked).
That is to say, all the added sugars are free sugars but not vice versa. The key difference between added sugars and free sugars is that the free sugars also contemplate the sugars that are naturally present in honey, syrups, fruit juices and fruit juice concentrates; while the added sugars do not contemplate them. Sugars naturally occurring in whole fruits and vegetables are not included as free sugars since there is no evidence that they have an adverse effect on health. In other words, free sugars would be synonymous with total sugars in all foods except fruits and whole vegetables.
A practical case to help us clear up this mess, please! For example, the sugars naturally present in a carrot juice in brick would be considered as free sugars; while the sugars naturally present in baby carrots packed in a modified atmosphere ready to eat, would not be considered.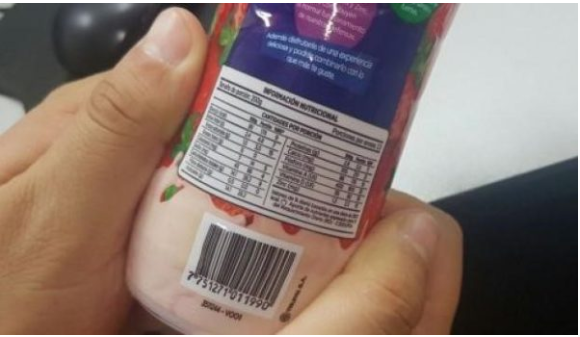 Currently in Europe, most companies label their sugars in the form of total sugars. The USA was the first country in 2016 to establish regulations to force the declaration of all added sugars in the labeling of all foods. On the other hand, the Canadian health agency recently published a document in which it proposes to label foods rich in sugars, saturated fats and sodium as "high food in …" In the case of sugars, Canadians propose this declaration to be included in all foods that contain free sugars (not only added), so that this rule also affects fruit and vegetable juices and purées; while only dairy and whole fruits and vegetables stay out of this mandatory declaration.
Needless to say that if this lack of consensus affects the good understanding among professionals and experts in nutrition, even more it will confuse consumers. So in addition to this task of matching key terms to establish recommendations for intake and common labeling standards, education and consumer communication campaigns on the interpretation of nutritional labeling of foods are also necessary.
From CARTIF, we are committed to the dissemination of consumer education on nutrition and food issues, so we will remain aware to the publication of the Scientific Opinion of EFSA and of course, we will inform you of its conclusions in a clear and understandable way.
Latest posts by Laura Fernandez Casal
(see all)