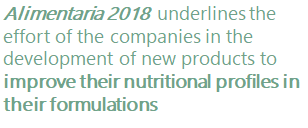 For those of us who work in R&D&I in food, the international reference events in the food sector, such as Alimentaria and Hostelco are very interesting. With 4.500 exhibitors from 70 countries and nearly of 150.000 registered experts, Spain has once again turned into the European benchmark of this sector. With a great success of attendance and internationalization, this meeting is not only a good opportunity to generate business, but new trends and bets have been presented for the next years in innovation, gastronomy and restoration.
From the point of view of innovation, we must go through Innoval, where 300 new products and new launches were gathering. For researchers, to find products on the market in which they have been worked on in laboratory is satisfactory. In the case of CARTIF, this year some of our clients were present, such as Cecinas Pablo, with its new range of snacks from beef jerky or Campofrío, with their cured hams with 25% less of salt, the result of a project carried out jointly.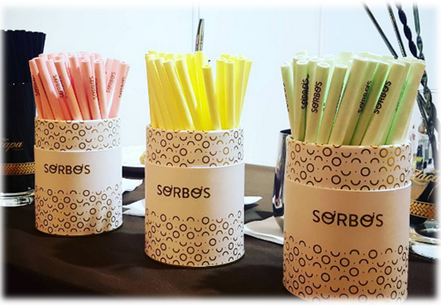 Among the most curious and fun products, the gin-tonic croquettes of Maheso, ready-to-eat calamari sandwich of Pescanova, preserved fish with aloe vera of Vixvital, 3D printed sponge cake of Dulcesol, chocolate pizza of Telepizza, endible straws of Sorbos or the plastic wine glass of One Glass Wine. All of them reflect the importance of R&D&I applied to food to achieve different products that satisfy an increasingly demanding consumer audience.
But, in addition to the most striking and original offers, this edition of Alimentaria has confirmed the trend of recent years: companies seek to offer healthier products, with the reduction of fats, sugars and salt. Pre-cooked dishes, sauces, dairy products, cereal drinks, yoghurts, 'bio', 'with' and 'without' smoothies, sliced for vegetarians (0% meat) or new formulations that include those commonly called 'superfoods' (chia, chlorella, spirulina, kale, lucuma, maca…). To this tendency joins the great variety of snacks (meat, vegetables, fruits, legumes or nougat) that are being introduced to the market very quicly.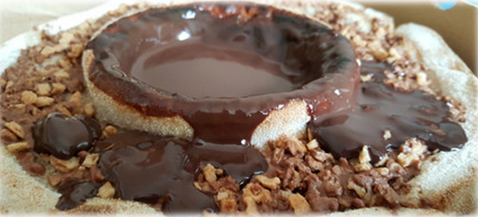 On the other hand, in the several conferences in the framework of Alimentaria, experiences have been shared in national and international projects, where experts have emphasised the variety of lines of actuation and the strong collaboration between companies and technological centres. This edition underlines the effort of the companies in the development of new products, on the right track of improving their nutritional profiles in their formulations.
The concern of consumers about health in relation to food makes it essential to work on the performance of intervention studies and the preparation of nutritional tests on personalized nutrition in order to establish a diet and health relation focused on the three different large population groups: children, adults and the elderly.
Within this field, in CARTIF we are taking part in large projects such as PRIMICIA, METASIN, PROGRESO or NUTRIPECISIÓN. In all of them, we work to improve the products and adapt the processing conditions to the new formulations in order to satisfy the current regulations and, of course, the needs and requirements set by the consumers.

Latest posts by Mª Luisa Mussons Zúñiga
(see all)